LabNote Mint v1.2.0. was released on March 20, 2023 KST.
In this release, the following features have been Updated or Newly added.
UPDATE

The "Inventory" feature in LabNote has been renamed and improved to "My Cabinet"
The previous

"Inventory"

feature has been renamed to

"My Cabinet."

In

"My Cabinet"

, you can add materials that have been registered in the "

LabSpace Inventory"

by clicking the + button in the add material window.
NEW

"LabSpace Inventory" feature added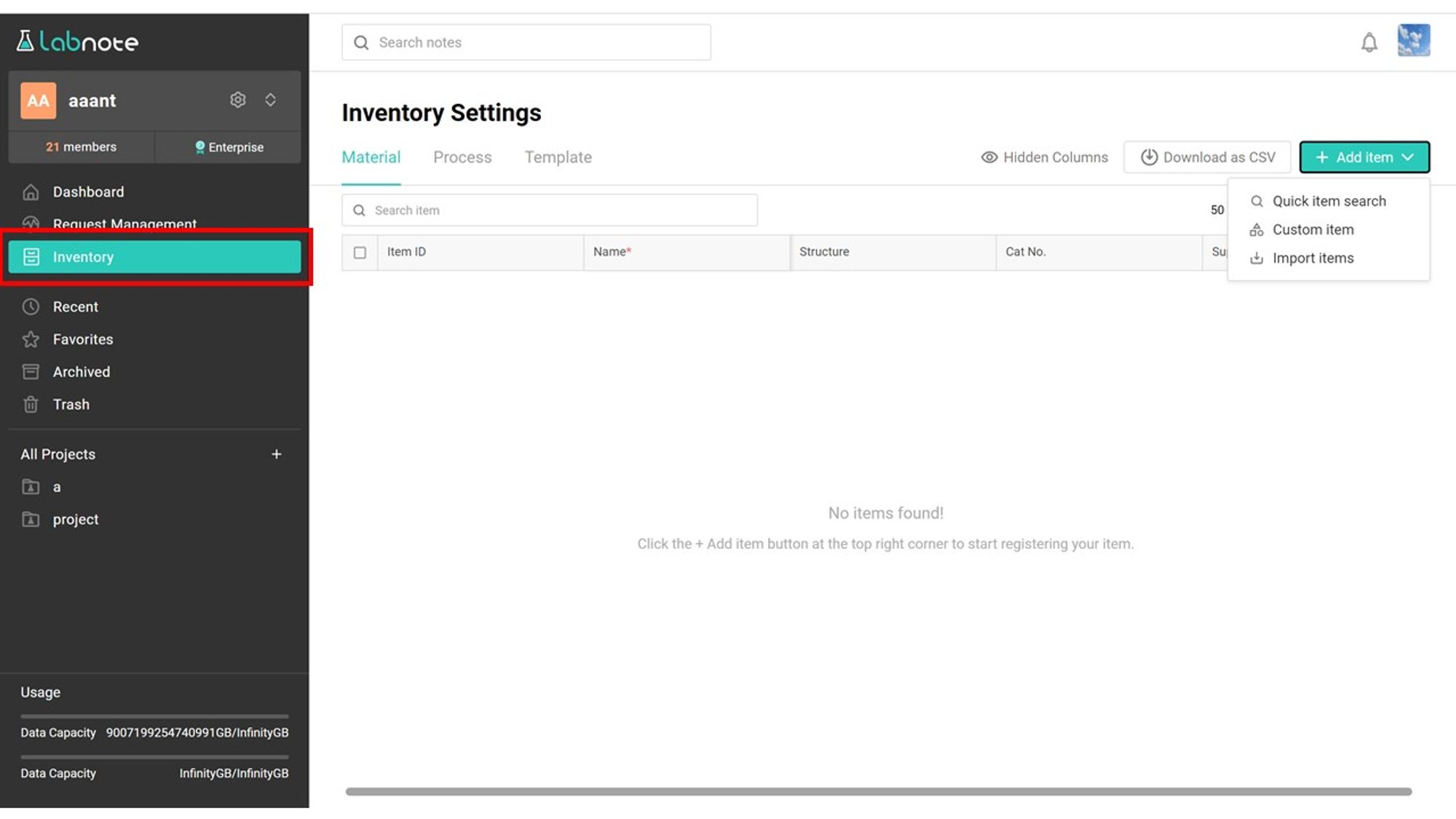 "LabSpace Inventory" is a space where materials can be managed at the LabSpace level.

Materials registered in the "LabSpace Inventory" can be used in "My Cabinet" in LabNote.

Owners and managers can manage "LabSpace Inventory" in LabSpace.

Materials can be uploaded through Quick item Search (provided by Ant's DB), Custom item, and Import items.
NEW

"Directory" feature added to LabNote
You can now view research organized on the Bench in a concise manner in the

"Directory"
Clicking on the contents of

"Directory"

will take you to the clicked content and highlight it.